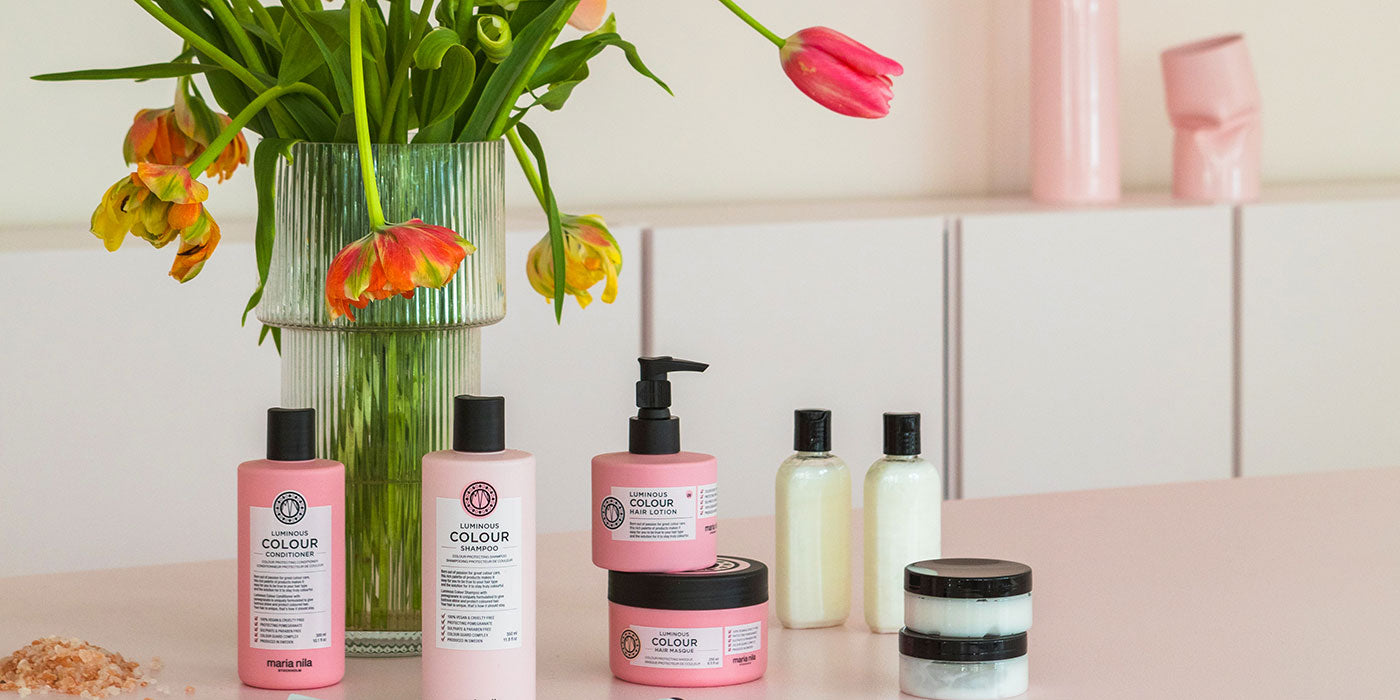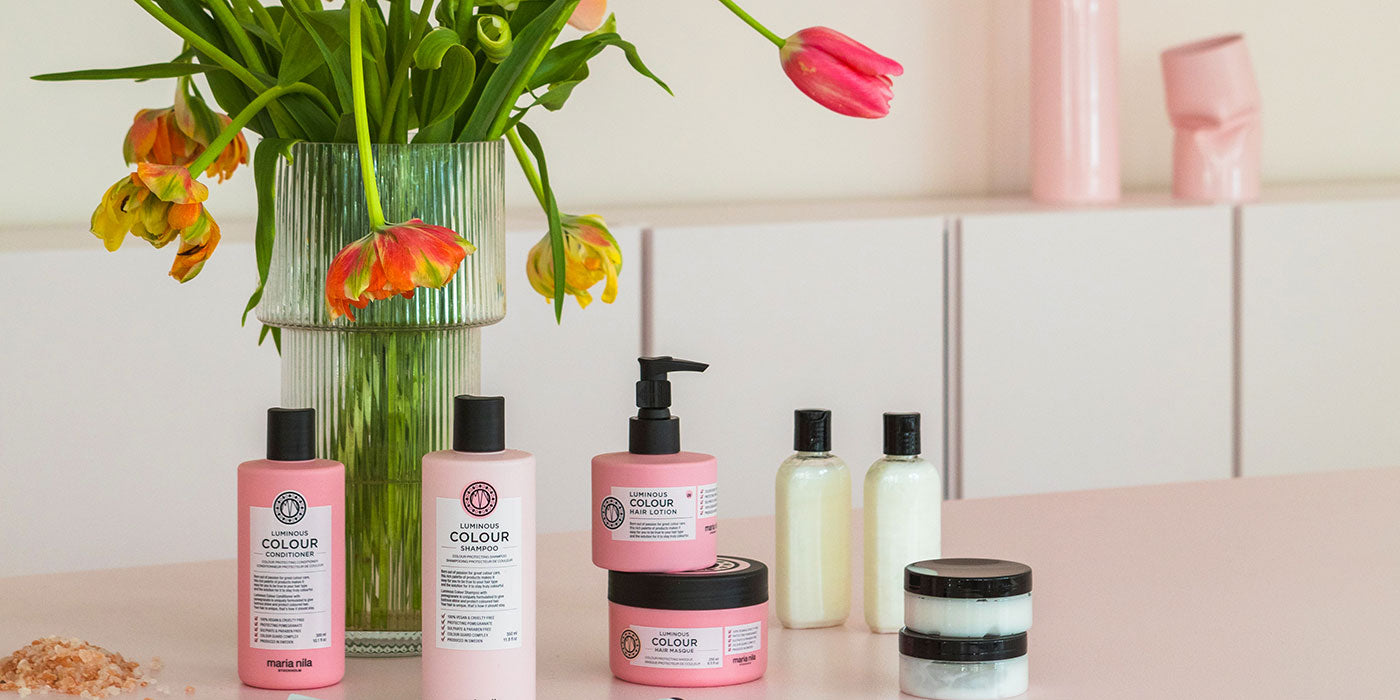 Why vegan beauty?
In the southern parts of Sweden lies the Maria Nila factory. In this beauty hub, Jenny and a team of product developers research trends and ingredients, develop products and optimize the routines to find innovative new ways to use different ingredients. We met up with her to discuss vegan hair care, what it is, why it's important and what ingredients are used to substitute the ones that are derived from animals.
What does vegan and cruelty-free mean when it comes to hair care?
Vegan and cruelty-free means that the products haven't been tested on animals and don't contain any ingredients that are derived from animals. When you use Maria Nila's products, you can be sure that no animals have been used or abused in the production process. 
Why is it important to choose vegan?
In today's world, I think we can all feel a little better when making decisions and doing things that are good for our surroundings. Choosing vegan hair care leaves us with a better conscience, since it's better for animals. Also, the most interesting and high performing beauty ingredients are vegan, both natural and synthetical, so, if you're only in it for the results – make sure to choose vegan.
But then why are there so many products with animal-derived ingredients?
There are no good reasons to use animal-derived ingredients, but historically, it's what has been the most accessible and easiest to get hold of. Way back, when we had a totally different society, I think people were also trying to use as much as possible of their livestock and animals. If you had sheep to get milk and meat, you also used the wool for clothing and the fat for things such as beauty products. Today, there are several good substitutes that are either synthetically made or made from natural resources such as vegetables, fruits and plants.
Is there any difference in the quality between vegan and non-vegan products?
No, the ingredients have little or no impact on the quality. How the manufacturer makes the products, and what quality standards they have in their factories, are the main things that contribute to the function and quality of the product.
How can you be sure that the products are good?
Our products have received several certifications from both PETA, Leaping Bunny and Vegan Society. These organizations do thorough controls every year to make sure that we're doing the right thing. The focus is on the raw materials, ingredients and production process. They double-check where they are from and even make controls that no animals have contributed to the product in any kind of way, such as if a sheep or animal are used to carry the goods that will become ingredients in our products.
Aside from the welfare part, is there anything else you wish you to accomplish as a product developer at Maria Nila?
Maria Nila is a pioneering company creating friendly beauty, and with that, we wish to inspire more companies and people to do good. We also want to demonstrate what's possible within vegan hair care. As pioneers, we were the first brand to launch a vegan hair wax series in 2017. Instead of beeswax, we use Carnauba and Candelilla wax that provides the right texture. I think that in order to create something new, you have to be courageous and get out of your comfort zone and I'm really looking forward to show what barriers we will break in the near future.
Ingredients to look out for
KERATIN – protein
Derived from hoofs and horns. Commonly found in shampoo, conditioner and styling products. 
INSTEAD OF KERATIN
Wheat (used in Structure Repair Shampoo, Sheer Silver Shampoo and Color Refresh)
Peas (used in Cream Heat Spray)
CERA ALBA – beeswax
Derived from bee's honeycombs. Commonly found in hair wax. 
INSTEAD OF BEESWAX
Carnauba Wax (used in Maria Nila's Hair wax series)
Candelilla Wax (used in Maria Nila's Hair wax series)
LANOLIN – wool grease
Derived from sheep's wool. Commonly found in hair wax.
INSTEAD OF LANOLIN/ WOOL WAX
Shea Butter (used in all masques)
SILK PROTEIN – protein
Derived from silkworm's cocoon. Commonly found in shampoo, conditioner and styling products.
INSTEAD OF SILK PROTEIN
Protein Complex from Cale, Carrot and Lemon (used in Eco Therapy Revive)
Potato (used in a majority of the shampoos) 
Text: Anna Bergman