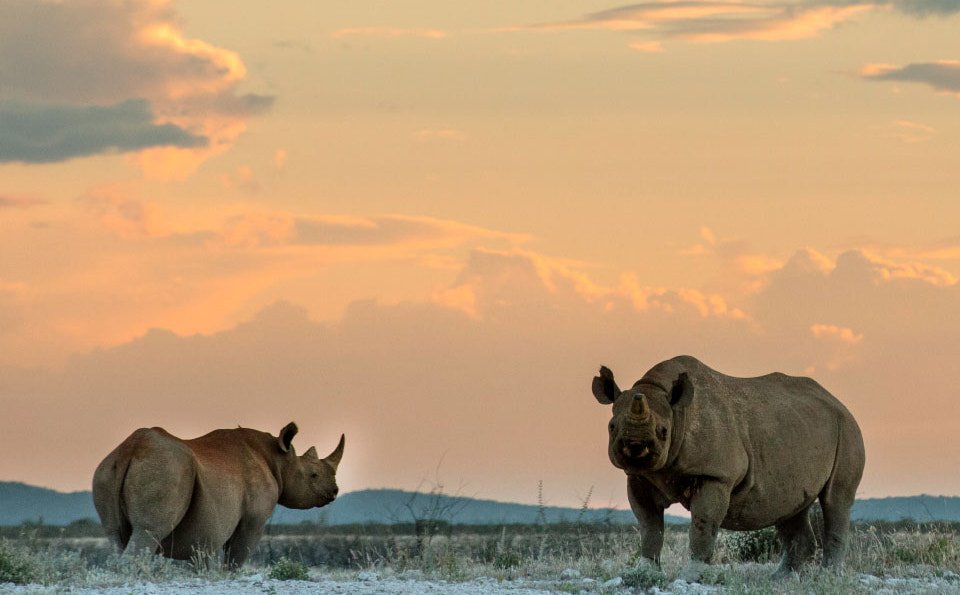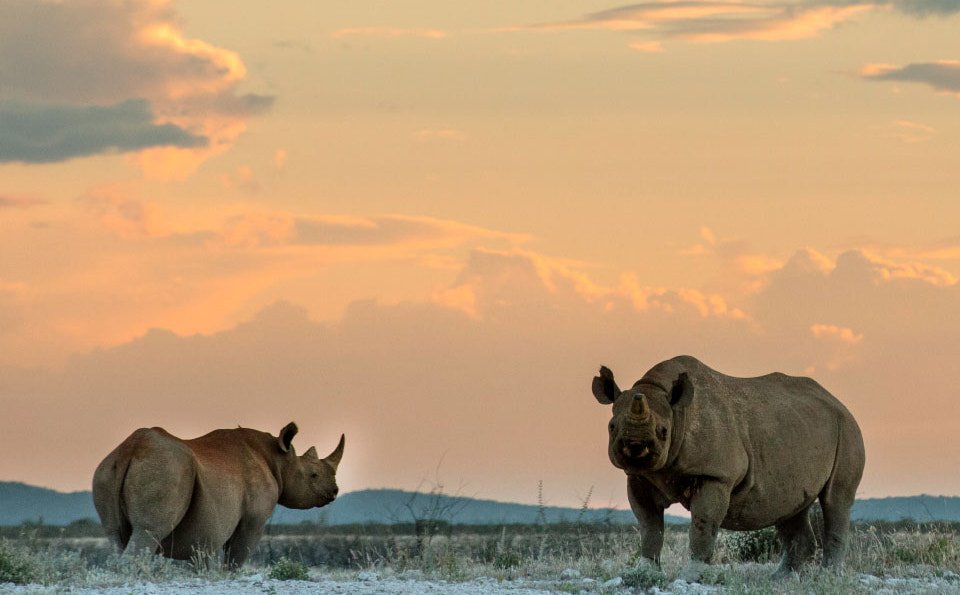 Finalizing the Friendly Year with the rhinos
Maria Nila does not believe that animals should be part of human vanity, which is why all our products are certified vegan and cruelty-free. However, this philosophy does not stop at the products. With charity as one of our core pillars, Maria Nila collaborates with the trusted wildlife charity organisation The Perfect World Foundation to protect and provide aid in the fight against the global ecological crisis, through supporting endangered animals.
Due to persistent poaching, the population of rhinos has decreased by 95% in the past 40 years. Of the 25 000 rhinos left in the wild, 80% live in South Africa, where around 1000 are killed by man each year. From the moment a mother has been killed, the baby rhino must be rescued within 24 hours to survive. To compensate for the trauma of losing the mother and for the rehabilitation to be successful, baby rhinos need to develop social ties and receive proper nutrition as well as adequate veterinary assistance.
In collaboration with the Perfect World Foundation, Maria Nila is proud to support the Care for Wild Rhino Sanctuary, a South African organisation that focuses on the rescue, treatment and rehabilitation of baby rhinos. When the rhinos are mature enough to be reintegrated into the wild, they are released into a protected area, far from potential poachers and other threats.
By choosing Maria Nila, you make a choice for a friendlier world: the past year's charity activities have resulted in a donation of 50 000 euros to the Care for Wild Rhino Sanctuary. The non-profit sanctuary is fully dependent on donations and this specific contribution effectively enabled the facility to welcome three new orphaned baby rhinos, an action that would not have been possible without this donation.
As a final push for our Friendly Year of 2019/2020 - Maria Nila for Rhinos - we have launched three posters that was taken at Care for Wild Rhino Sanctuary by the well-known photographer Peter Gehrke. They are now available for purchase at www.marianila.com. All proceeds will be donated to Care for Wild Rhino Sanctuary and their work to rehabilitate their new residents - baby Anchor and Yster.
Anchor is a wild baby rhino with lots of energy! Rescued when he was about a week old, he's the youngest rhino at the sanctuary. Only 3 weeks after Anchor, Yster was found in critical condition after his mom was killed by poachers. Before the rescue team could arrive to rescue Yster, the young calf began to move deeper into the bush. After about 2km, the calf suddenly encountered a herd of aggressive elephants, charging towards the baby rhino. Supported by a Kruger Park official, attempts were made to distract the herd but fearing for his life; the little rhino calf ran off in a different direction where he was later found standing next to the body of his mother. Yster is now recovering slowly and hopes are that, with a crazy energetic friend like Anchor who never seem to slow down, he'll soon get his zest for life back again.
Thanks again for your supportive work and we look forward to continue supporting animals in need with your help.